About Todd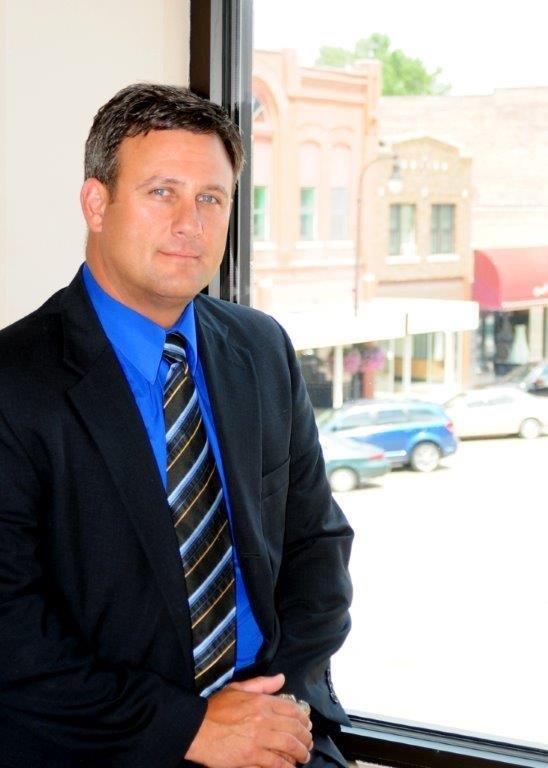 Todd has over 25 years of trial experience. He has served as the Kossuth County Attorney since 2001 and he continues to serve in this capacity on a part-time basis. Prior to 2001, he served as the Hancock County Attorney for 3 years.
Todd has represented the State of Iowa in every level of criminal prosecution from Murder in the First Degree to the simple traffic ticket. He has experience in public sector employment law matters and litigation as well as providing legal advice to public agencies, boards and department heads.
His practice areas of experience include but are not limited to: personal injury, general civil litigation, general criminal litigation, high-profile litigation, wills, probate and real estate transactions, environmental law, contracts, civil rights claims, and family law.
Todd is a graduate of Algona High School and earned his Bachelor of Science Degree from Iowa State University in Animal Science. He received his Juris Doctorate from Thomas M. Cooley Law School in Lansing, Michigan.
Todd is licensed to practice law in the State of Iowa and admitted to practice before the United States Supreme Court, the United States Court of Appeals for the 8th District, and the United States District Court for the Northern and Southern Districts of Iowa.
In his spare time, he enjoys golfing, fishing, reading and spending time with his wife of 32 years and their four children.
Todd is available to meet with clients anywhere in the State of Iowa, including: Algona, Ames, Ankeny, Clear Lake, Council Bluffs, Davenport, Des Moines, Dubuque, Emmetsburg, Fort Dodge, Garner, Humboldt, Iowa City, Mason City, Okoboji, Spencer, and West Des Moines. If you need a lawyer, please feel free to contact Winkel & Holmes, PLC.